PAUL
STRAUCH
JR.
THE gentleman surfer + HOST
"My father started me surfing at Waikiki when I was four years old. He grew up two blocks off Kuhio Beach and spent most of his youth surfing and fishing along the coastline from Diamond Head to the Ala Wai Harbor. He knew all the surfing reefs in the area and all the Waikiki beach boys. It was a childhood fantasy for me. Being pushed into that first wave on his redwood plank, quietly skimming through the water and watching all the fish and beautiful coral reef pass by underneath the board was magical. I'll never forget my first wave at Baby Queens. It was so exciting I thought my heart would burst right through my chest… And it's been that way for me ever since then!"
| DUKE KAHANAMOKU TEAM MEMBER + CREATOR OF THE STRAUCH FIVE |
| PIPELINE MASTERS WINNER 1972-73 + WATERMAN OF THE YEAR 1999 |
GERRY
LOPEZ
mr. pipeline
"There is wisdom in waves. Some surfers see it right away, others never do. To find success in surfing, we must learn to be in harmony with nature. This will bring a sense of peace. By sharing this peace, and contributing to other people's happiness, we can find the true meaning of life. Keep surfing."
RANDY
RARICK
the Triple Crown of Surfing godfather
"The bonds you create in the water can last a lifetime. When I was 10 years old, Rabbit Kekai pushed me into my very first wave. Fifty years later, we were still connected and worked together on the Triple Crown."
| Pro-Surfing Pioneer + Life-Long Global Wavefinder |
| rode the biggest wave ever surfed at makaha in 1969 |
GREG NOLL
da bull
"I thought to myself. 'If I don't do this, I'll be eighty years old. Banging my cane around. Still pissed off that I'd gone chicken-shit on the one day I'd worked for all my life.' So I really didn't have a choice."
JOEY
CABELL
the speed surfer
"It was a lifestyle back then and we were young at the time. It was an honor just to spend so much time with Duke Kahanamoku. He was such a humble man and a man with incredible integrity. Those were great memories."
| DUKE KAHANAMOKU TEAM MEMBER + WINNER 67-68 Makaha International , 1968 Peru International + 1969 Duke Kahanamoku Invitational |
MIKE
HYNSON
the REBEL
"When we filmed The Endless Summer there were a couple of places that Robert and I found, where no one had ever surfed before; we didn't know what the bottom looked like, we didn't know if there were sharks, so we had a kind of buddy system.
We would keep an eye on each other's board and if one person lost it, you'd help to go get it. When you surf, there's an element of being loyal and looking out for each other."
| STAR OF THE ENDLESS SUMMER, SURFBOARD SHAPER + DISCOVERED THE PERFECT WAVE at Cape St. Francis |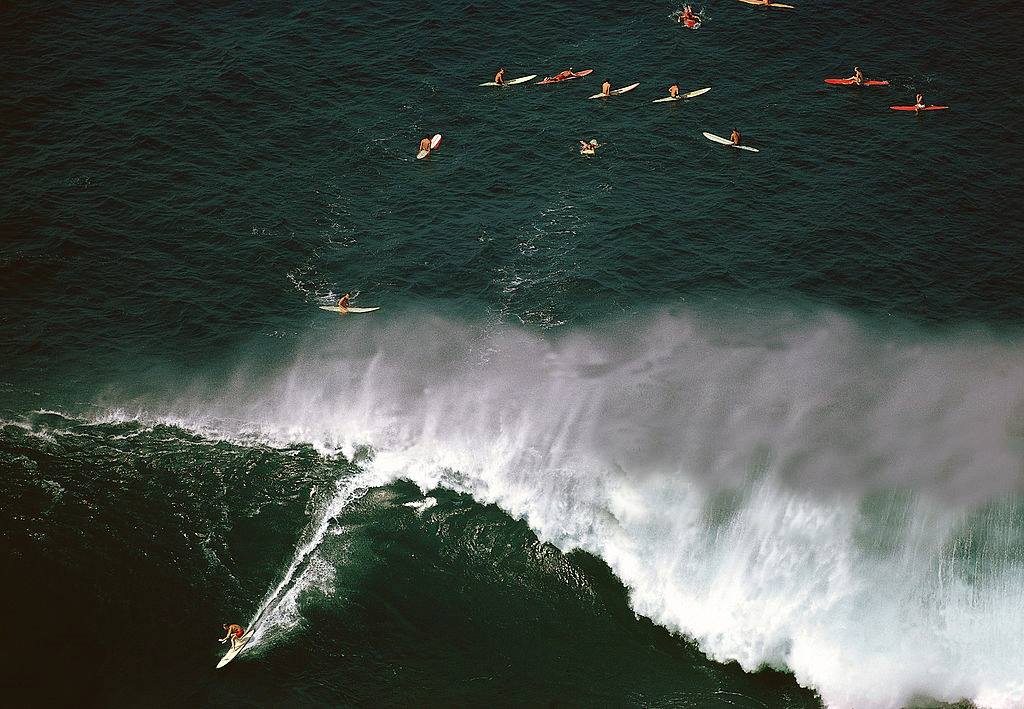 "I was just lucky. I found surfing, and my parents weren't happy about it. All my energy went into it, and they didn't see a future in it. I am just lucky that it happened the way it did for me. That I could make a lifestyle and make a living out of it. But the passion I had was something I really loved, and I just pursued it every which way. Not always surfing itself but learning about the building of boards, and it just turned out to be a really rewarding lifestyle and adventure."
| WINNER 1965 US Surfing Association in Ocean Beach + 1969 Mission Bay Aquafair in Pacific Beach + SHAPED FIRST BOARD IN 1963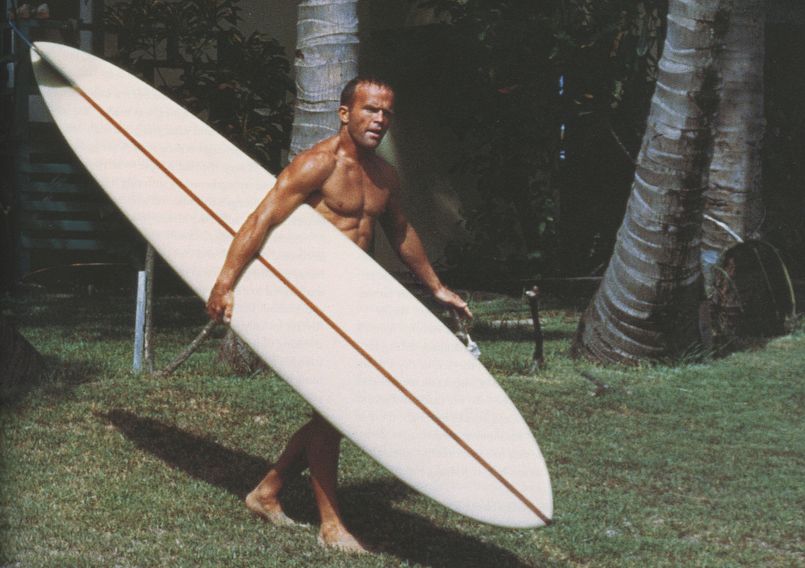 SHAUN TOMSON
THE WORLD CHAMP
"I remember my first wave like it was yesterday. We used to call whitewater, "the foamies" in South Africa and this little foamy came towards me and I swung around. I'd been body surfing for many years and was experienced in the water. I was a really good swimmer and my father had taught me that, so I was really prepared and confident and that first little wave came to me and I swung around and I took it, stood up and that sensation, that first moment I think has been something that's kept me surfing ever since, and it's kept me stoked ever since. After that first time up, you just look out at the world differently. It grabbed my heart, and that sensation kept me going."
| 1977 IPS World Surfing Champion + 6 TIME winner of the Gunston 500 in Durban |
PETER COLE
THE ORIGINAL NORTH SHORE WATERMAN
"I think it was October '78, we had big low in a perfect position to generate a north-northwest at Sunset that was far and above the best Sunset that anybody that shared that day with any day previously or since. It was just one of those unique days where it was fifteen, possibly bigger, and lined up all the way from Backyards all the way across. Kimo Hollinger paddled over to the point, and then Eddie (Aikau) and I followed him. The three of us were outside of Backyards and we could see the Kuilima Hotel (now Turtle Bay) from where we were sitting, we were so far out and I picked up two waves all the way from Backyards all the way through the regular lineup. Those were probably the best two rides I've ever had in my life."
| WINNER 1958 Makaha International SURFING CONTEST |
FRED
HEMMINGS
THE powerhouse surfer
"I was very competitive and I like to think that part of my success in surfing was not just physical ability, but strategy, and this even goes to 1968, when I did fairly well at the World Championships in Puerto Rico. Back then, they had a rule, you'd go surf in the heat for a half hour, whatever it would be, and they'd add up every wave. So, if you caught ten five-point waves, you'd have 50 points; but if you caught five eight-point waves that's only 40 points. So, I figured out, real quickly, that quantity beat quality. So, when I went out in the finals of the contest in 1958, it was … It was pretty big, it was about 8-10 feet — a little too big for me to go outside to what they call the bowl and catch a wave, because I was scared. So, I stayed on the side and shot in and caught whitewater and then rode the wave after it broke outside. I rode the inside and rode it right up on the shore and I'd paddle back out and do another one. I caught a heck of a lot of waves and because a lot of waves added up to more than the best waves, I got third place in this contest. And I'll tell you what, all the other guys said, "Hey that's cheating! That's cheating! He never even caught a big wave!" They were right. But the rule was, you add up all the waves, and I knew the rule and it bode me well because, I used that same strategy in the world contest in 1968 in Puerto Rico and the rule then had been greatly refined that the surfer who catches the largest wave, rides it the greatest distance, in the most critical part of the wave, would win. And they would only take the top three waves. So, I figured out that the guy that only caught three waves wins, even though the other guy caught ten sevens. And, so, that strategy that I learned as a very young man proved to be successful."
| winner of the 1968 World Surfing Championships, founder of the Pipeline Masters+ the International Professional Surfers world |